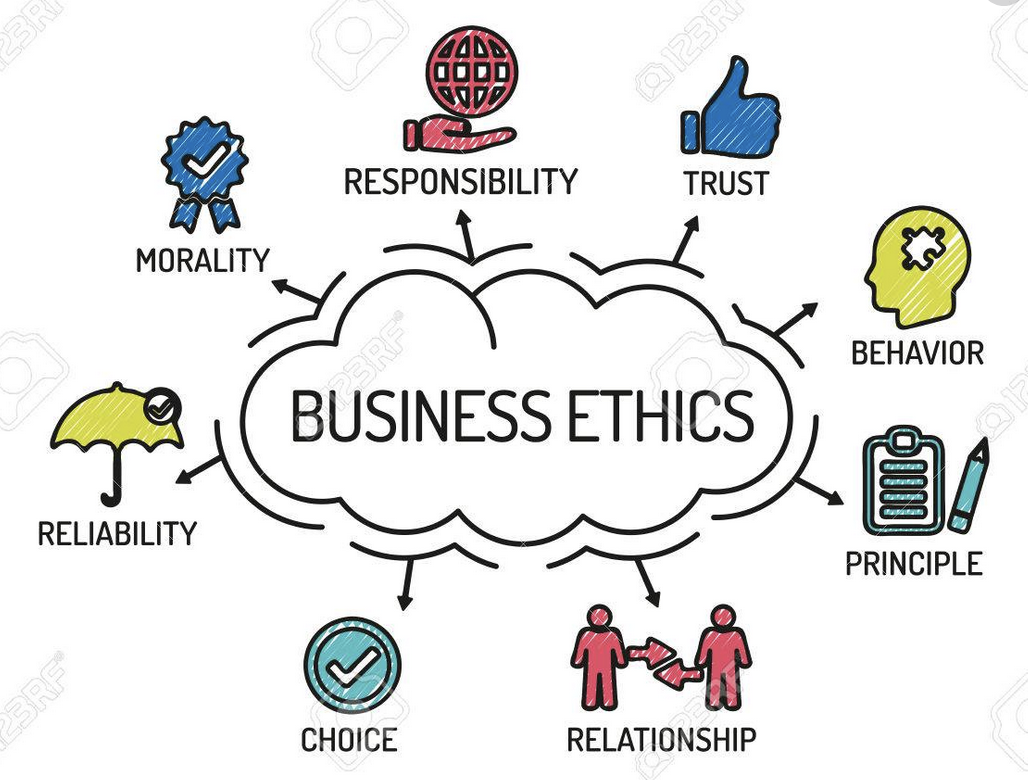 Buyer Beware.


This page is dedicated to all those consumers who have been a victim of consumer fraud, but were unable to seek legal justice due to the restriction of the cost of litigation.


Consumer Fraud
In 1967, Arizona adopted its Consumer Fraud Act (the "Act") "to root out and eliminate 'unlawful practices' in merchant-consumer transactions."
The Act defines an unlawful practice as:
The act, use or employment by any person of any deception, deceptive or unfair act or practice, fraud, false pretense, false promise, misrepresentation, or concealment, suppression or omission of any material fact with intent that others rely on such concealment, suppression or omission, in connection with the sale or advertisement of any merchandise whether or not any person has in fact been misled, deceived or damaged thereby ...
Enter ProSource Wholesale, Monterey Tile, and Landmark Ceramics.
This is my story about our experience in purchasing tile from these companies and the journey we have gone through having received a defective product.
October 2018. On a search for tile for a whole house renovation, we stumbled across one of interest at Monterey tile. As we had previously been working with ProSource Wholesale, I called them to see if they could get the tile any cheaper. Sure enough, they could. We discovered that they would get it from Monterey Tile.
Little did we know, that the product we were to receive would be defective. But that was much later, keep reading.
I asked our ProSource rep for a recommendation from her for a Tile Installer. She gave me the name of a guy who was a personal friend of the owner of ProSource, a licensed contractor. I met with him, and agreed for him to do the job. They were 5-7 days away from starting. He provided ProSource with the quantity to order. After 2 weeks waiting to start the job, he backed out saying he didn't know when he could start. That put us in a huge bind as we had our house sold and needed this job done to move in. I then went back to our sales Rep at ProSource and told her about it, and asked if she had anybody else. She recommended another gentleman as a tile installer for my job. We met with him, and came to terms on an install price.
Once we received the tile to the job site, we discovered that we had received numerous tiles that were damaged. Likely chipped or broken during transit. After notifying ProSource, we were told they would make a claim. (we never did get credit for this $)
Just days before we were to move in and struggling with our installer who was never on the job, but sent workers who didn't speak English and some days didn't even show up to work, we discovered problems with the tile. Once they had installed the grout, you could see humps in the corners of the tile. It was supposed to be a rectified tile, meaning all sides would be equal and cut sharp. This tile costs more than regular tile as it was to provide a uniform and smooth contemporary finish. When we inquired with our installer about it, he said the tile was defective, it was not an issue with the install. Additionally, many tiles had little divots in them, mostly located in the same spot in each tile. Clearly an issue.
Worth noting, this installer that they had referred us to was unlicensed! Yes, it is our fault for not checking before hand, but as the first installer recommended was licensed, we assumed he would be as well, as what reputable company would recommend an unlicensed contractor when it is illegal in the state of AZ to work this kind of a project without one.
We reached out to ProSource tile yet again stating we needed more tile as we needed to replace these tiles with the defects. We were informed that they do not have any in my dye lot available "anywhere in the country", and that we would have to replace tile with different dye lot. She also informed me that the rep from Monterey Tile was going to call her Monday to schedule a site visit to address the defect issue.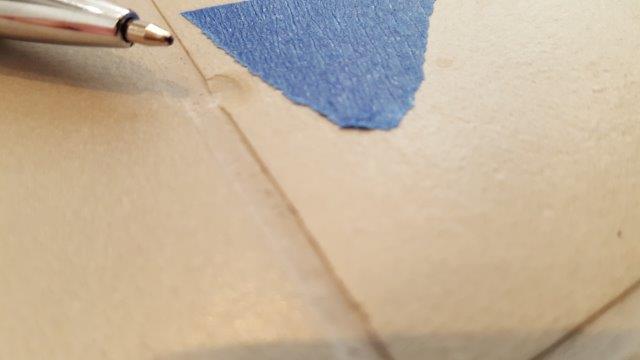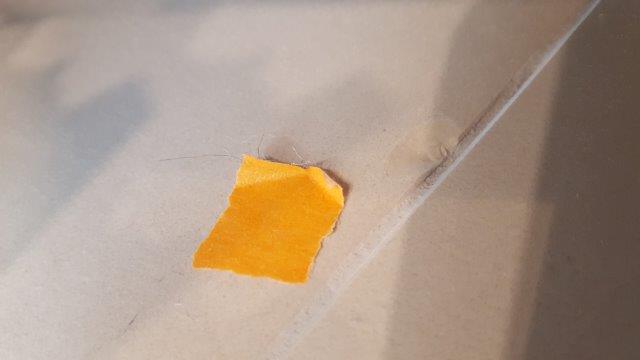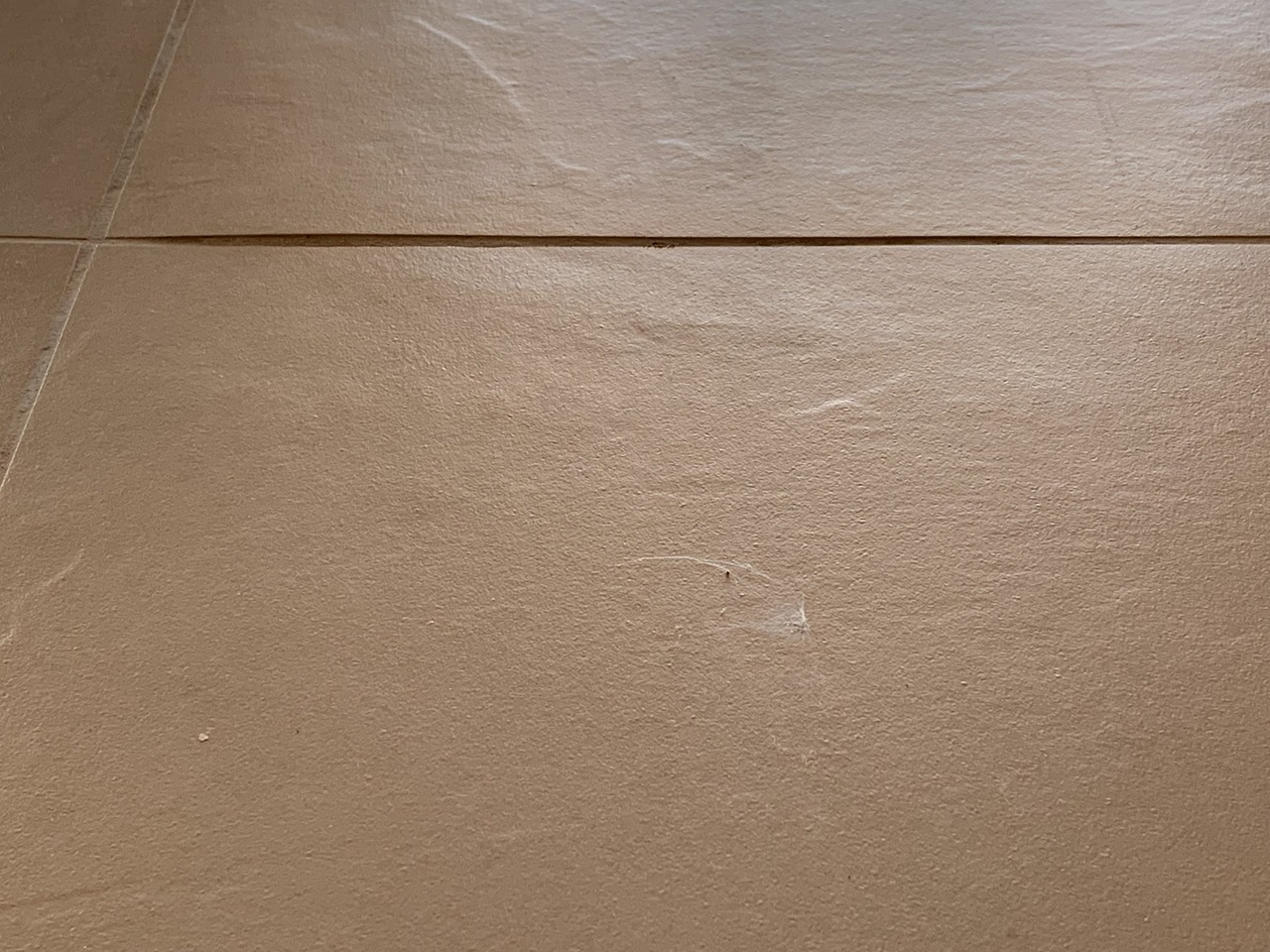 So here we are in the process of moving in, having to rip out tile and replace it, but no tile in our dye lot available, and our boxes and furniture stacked around different rooms trying to keep everything safe while we started the process of removing and replacing defective tile. It was upsetting to say the least.

Our tile installer went to Monterey Tile to obtain tile and was shown something of a different color. He then took a piece of the ones we had, and tried to go through their supply to match them. It was less than a match, but he installed them as that was all he could get.

Another week goes by of this madness, arguing with the tile installer as he doesn't want to do any more work and replace these defective tiles. Now the sales rep from Monterey Tile comes to the home and looked at the defects. We showed him not only the round pit marks in multiple tiles, but also the large humps on the edges of the tile, which were not really noticeable until the grout was installed. They stand up above the adjoining tiles in one corner. We also showed him the multiple "scratch marks" on the tiles we have not been able to remove, and how easily they are marking like this. He took photos of all this. They agreed to provide us some additional free tile to replace these, but not of the same dye lot. He also said that he was more concerned about the tiles with the black scratches, and that he would have to discuss this with Landmark Ceramics. I wasn't sure what these marks were, but there was no way they were coming off. I thought the divots and humps were the issue, but took note when the Monterey rep suggested the scratches may be a bigger issue.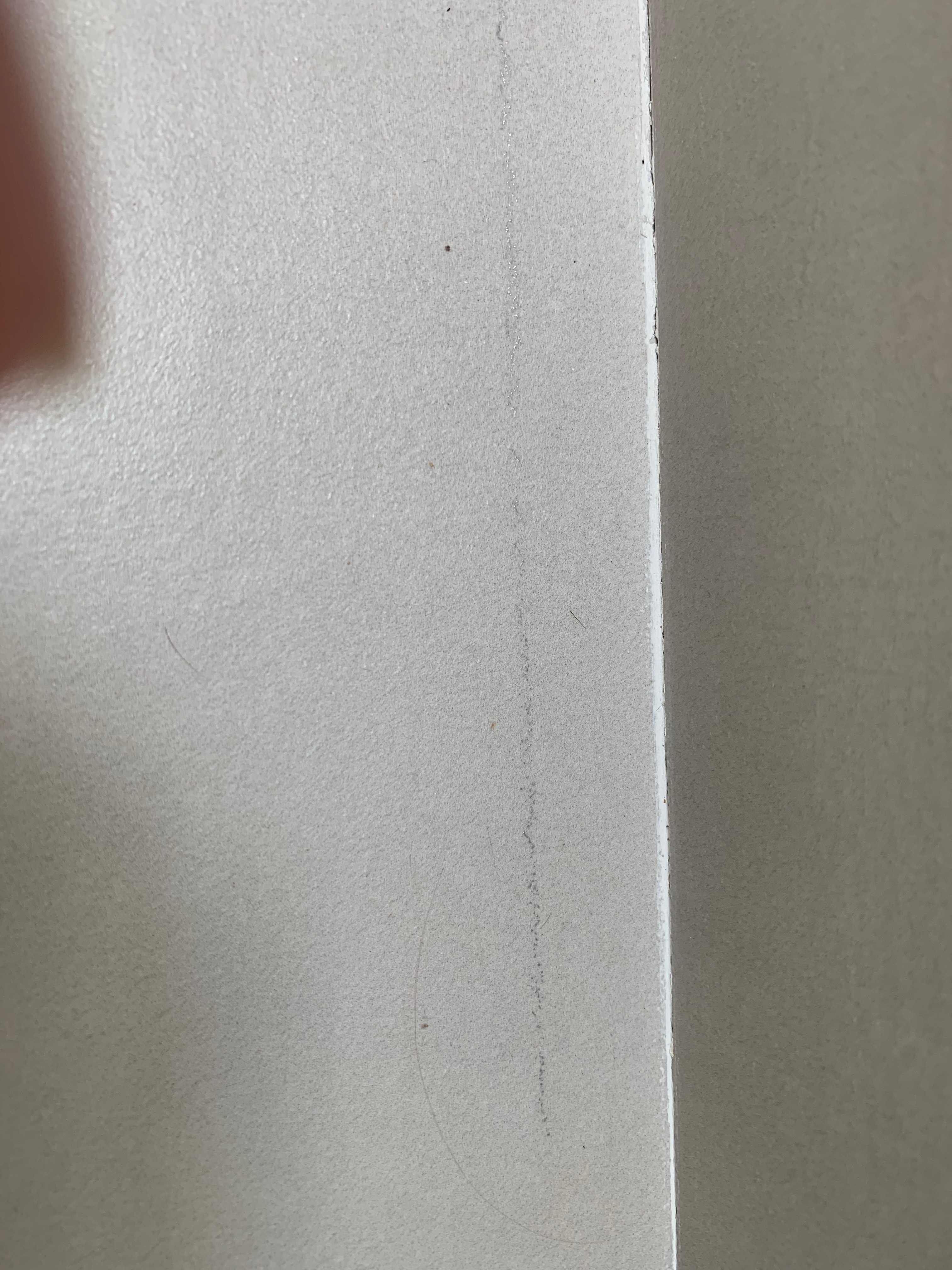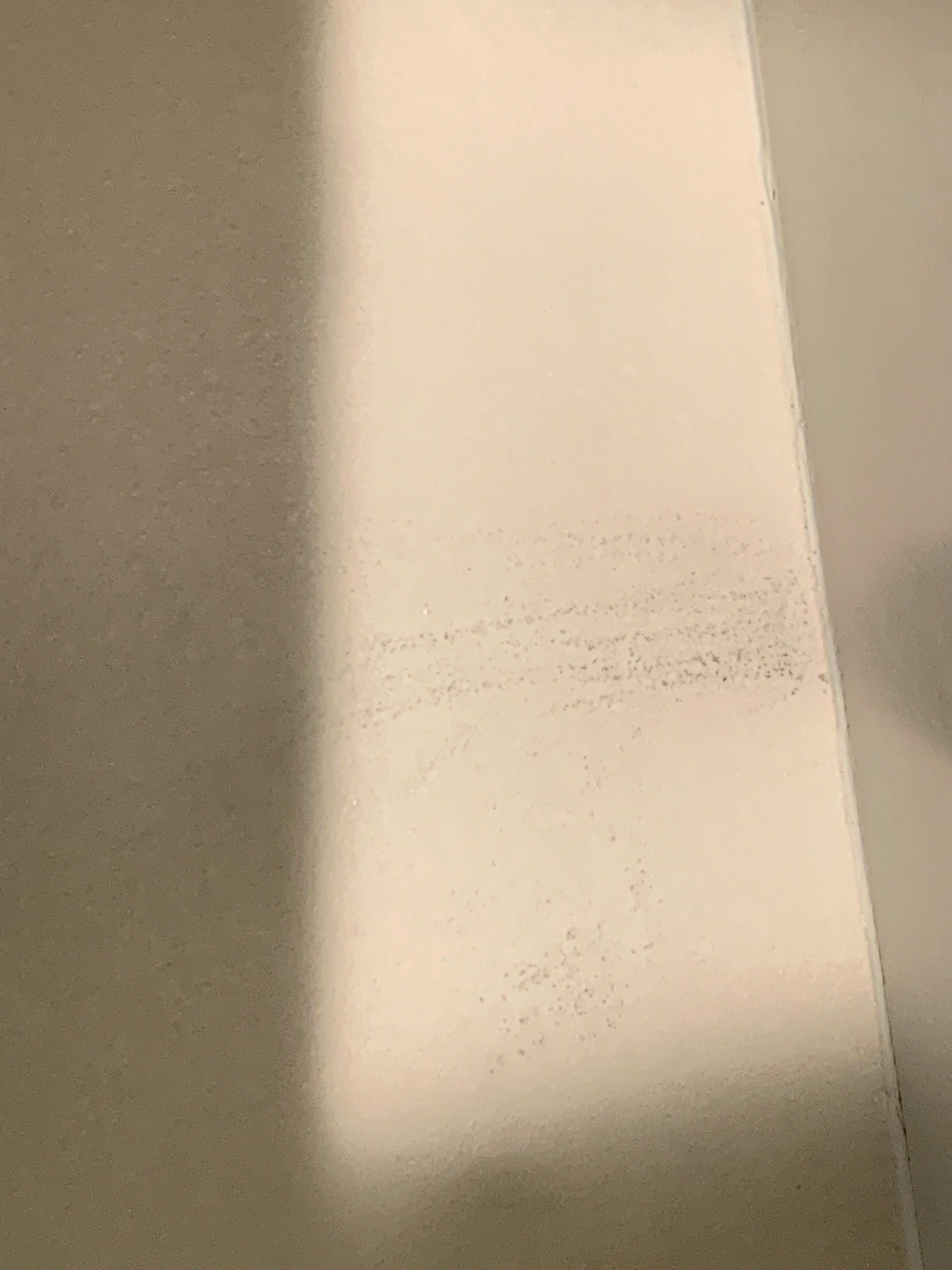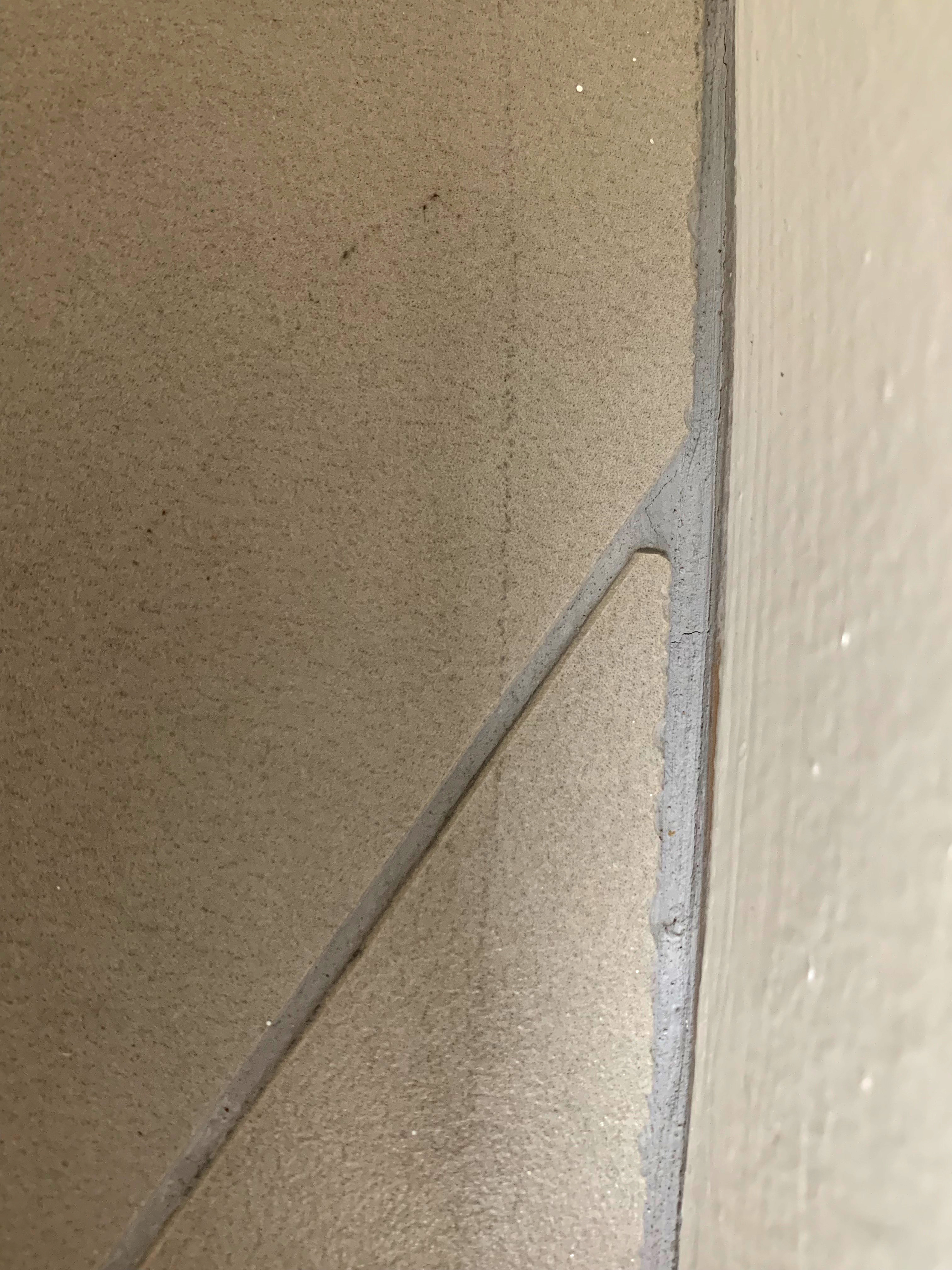 Over a week later, the rep from Monterey Tile brought Mark O'Keefe, the Regional Sales Manager from Landmark Ceramics, the tile manufacturer to the house. He viewed the issues and took photos. He said it was a very bad tile install, and said that regarding the scratches, he felt they would come off with steel wool, and would come back the next day, or day after, to try it. He did not return, nor did he call.
I sent an email to Mark from Landmark regarding his missed visit and resolution. No response. I sent another email to Mark from Landmark, the following week. No response. A week later, I sent another one as a final request. No response. Clearly Landmark Ceramics knew there was an issue, as was going to run from it.
At the end of January 2019, I reached out to Prosource about the claim for the tile we received broken. She said that I wouldn't get it, as they consider the free tile we got for the defective tile sufficient. These were two different issues, I had been told I would get a claim, but instead, I got another charge for additional tile. ProSource said the claim was done as they had given us some free tile. They had asked us to sign off on it, claiming that the issue was resolved, but we didn't. This request alone was another hint that they didn't want to get in to the issues at hand. I informed ProSource that not all defective tile was replaced, as there was way too much, and that Monterey Tile and Landmark were to get back to us on a resolve but had not.
Now we are in to February and I contact Priority One Inspections to do an Inspection of our tile. The inspector did a thorough inspection of the tile. Measured the tiles, confirmed they should have been "rectified" (perfect edges) and used a scrap piece of tile to try to scratch it to see if he could duplicate the black marks all over the tile, which he easily did. I also showed him a tile in the middle of our bedroom floor that after hand washing it to get a black mark off it, literally pitted right in the middle of that black mark and a piece of tile came out.
After confirming to me that the tile definitely has defects, I asked him what he would do if it were his home. He said, "I would have it all replaced. You're not going to be happy with it in a year or two from now when it is all scratched up and the tiles continue to pit."
He was absolutely right. Here we are two years later, and the tiles continue to deteriorate. On with the story.
First week of February, I called Landmark Tile to get the name of a contact from their legal department. I was forwarded to Julie Love from their Human Resources Dept. She asked what it was in regards to. I told her, and she seemed surprised that we had not been dealt with.
She said it was unlike them to not respond to customer issues, and that she would take care of forwarding our concern on to the VP and that she would follow up with me. She did call me the next day and say that the VP was unavailable for her to speak to that day, that she hadn't forgotten about me, and that she just wanted to follow up because she said she would. She also said that she would be talking to the VP personally the next day.
Feb 15th: I called Julie Love again and left a message. No response. I called sales rep from Monterey Tile and left a message.
Feb 18th: Called Julie Love, Landmark Ceramics - No response. Then sent email to sales rep from Monterey Tile. Got a response that he had forwarded this to the General Manager of Monterey Tile, and that they would be having a meeting the next day to discuss it.
Feb 19th: I called Lorainne, manager at Monterey tile, and told her the history of the tile. She said she would be calling Landmark.
Feb 22nd: Lorainne called and said she hadn't heard anything from Landmark.
Feb 27th: I called Lorainne, and she said she gave my email to Landmark and that I should be getting something from them today.
Feb 28th: I sent email saying we hadn't heard and need a name of a Contact for our Lawyer. No response to that email.
March 1: Lorainne emailed and said she would be going to Landmark Tile's corporate office in Tennessee on March 5th and would be discussing the matter and that I would hear from her 3/6. I didn't not.
3/7: Got a call from John Toliver, the previous owner of ProSource. He was the owner when we purchased the product. He said Monterey asked him to get involved and he wanted to come out to the house to look at the issues. He came out the next morning. He noted all the issues, read the inspection report which he acknowledged was a "good" report, and told me that likely Landmark Tile would simply want to credit me my funds. I told him that wasn't good enough, we needed the tile replaced. He said that normally, if they replace the tile, they won't do the complete job we did, and just cut around my kitchen cabinets instead of replacing them. He then said he was going to meet with Monterey to discuss this, and encourage her to get a response from Landmark on how they were going to handle this.
March 11: I emailed Lorainne and said I hadn't heard an update on her discussions with Landmark. No response. I called John Toliver and asked him why I hadn't heard how Monterey had made out at Landmark. He said she didn't want to tell me that she got "push back".
Lorainne finally contacted me and said she wanted to send their employee who knows a lot about tile out to the house. I agreed.
March 25: Two gentlemen from Monterey came and looked at the tile quite briefly. They were abrupt and dismissive. They were not interested in me showing them all the defects, just some, and I asked what they were looking for. The one gentleman said, "a violation of the ANIS standards" They did not give me their business card and I assumed they worked for Monterey. Found out later that they didn't.
I emailed Lorainne and asked the names of the guys who were in my home as they had not provided me with their cards. She did not respond.
I called John Tolliver and asked what he knew. He said that he got an email from Monterey saying that their inspectors only found 1 defective tile. I asked for a copy of the report. They did not send it. I only got it after I heard from the attorney representing Monterey Tile, saying that they would not be addressing any issues. Not even the one tile their inspector said was defective with a glaze issue. He also couldn't identify the cause of the scratches, so there is that.
We then hired a second tile inspector. If they were saying there was nothing significantly wrong, then we needed to know for sure that our inspection was accurate. The second inspection from a different company came back with the same results.
From here on out, the story continues from April 2018 to current day. We have gone back and forth. They offered a settlement which was significantly less than what it would cost to replace the tile, we say no, they argue back etc.
Landmark Ceramics then took the upper hand and tried to have the case dismissed on a technicality. This cost considerably financially. Our attorney had to prepare a response and disapprove which took hours of case study and preparation. We won that argument with the courts. Our attorney suggested that having won that argument, he would expect that they would see that we have a solid case, and make a reasonable settlement offer. Nope, not so. They continue to fight back at every turn, increasing our fees for telephone calls, bogus settlement offers, and a lengthy deposition of the tile installer.
Remember him, the tile installer, Andy Estrada? The one who had told us the tile was defective? Yes, numerous text messages from him saying so. Well now in this deposition he is claiming that he doesn't think the tile is defective, it's just "the style". He tried to paint us as being unreasonable. Upon cross examination, we discovered that he was contacted by the owner of ProSource when our first filing was made, they met, and low and behold he changes his story AND confirms that he is getting referral business from them to this day. (even though he is unlicensed) Quid pro quo?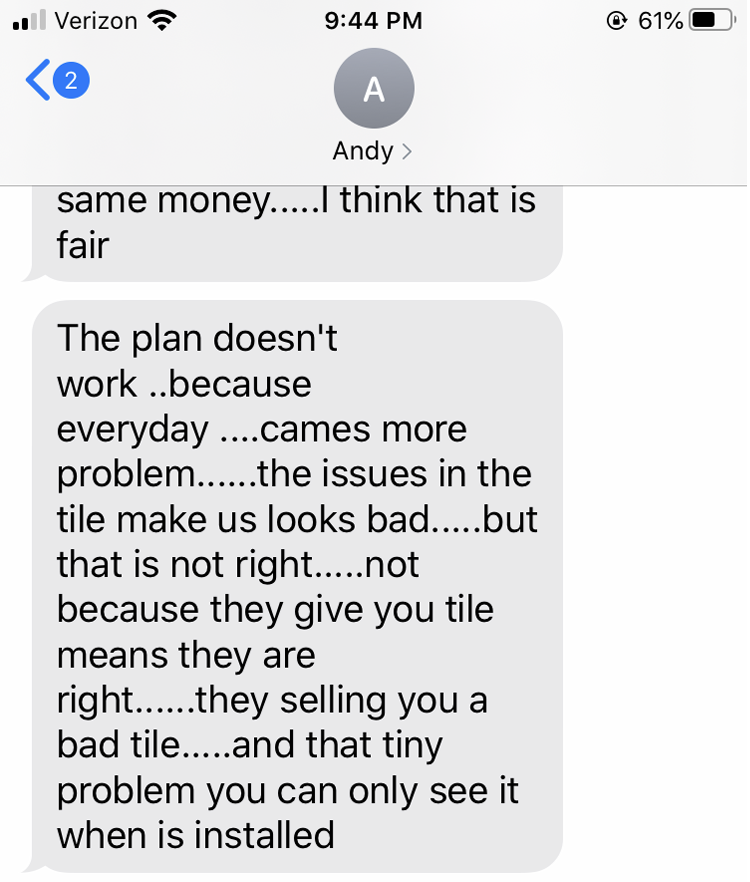 As it had been over a year since our tile inspection, and the fact that the issues still appear, we decided to do another inspection to update the situation with the additional pit holes, and glaze issues. There is apparently something under the glaze that eventually works it's way up and pops out to create a hole. It is also very evident now that we know what we are looking for, that the glazing is weird and inconsistent on the tiles, showing squiggle marks in the glaze. We received that report and forwarded to the opposing council.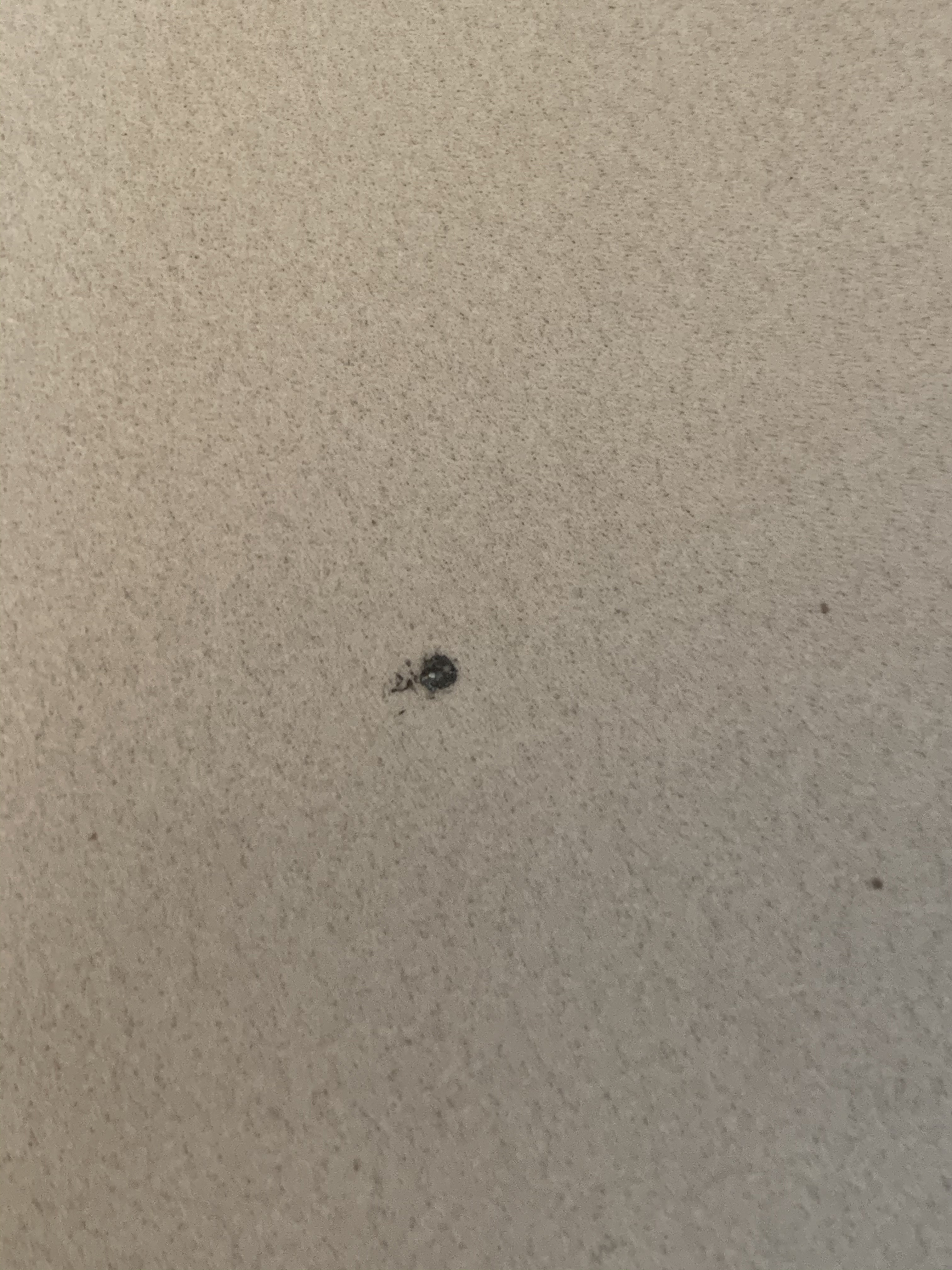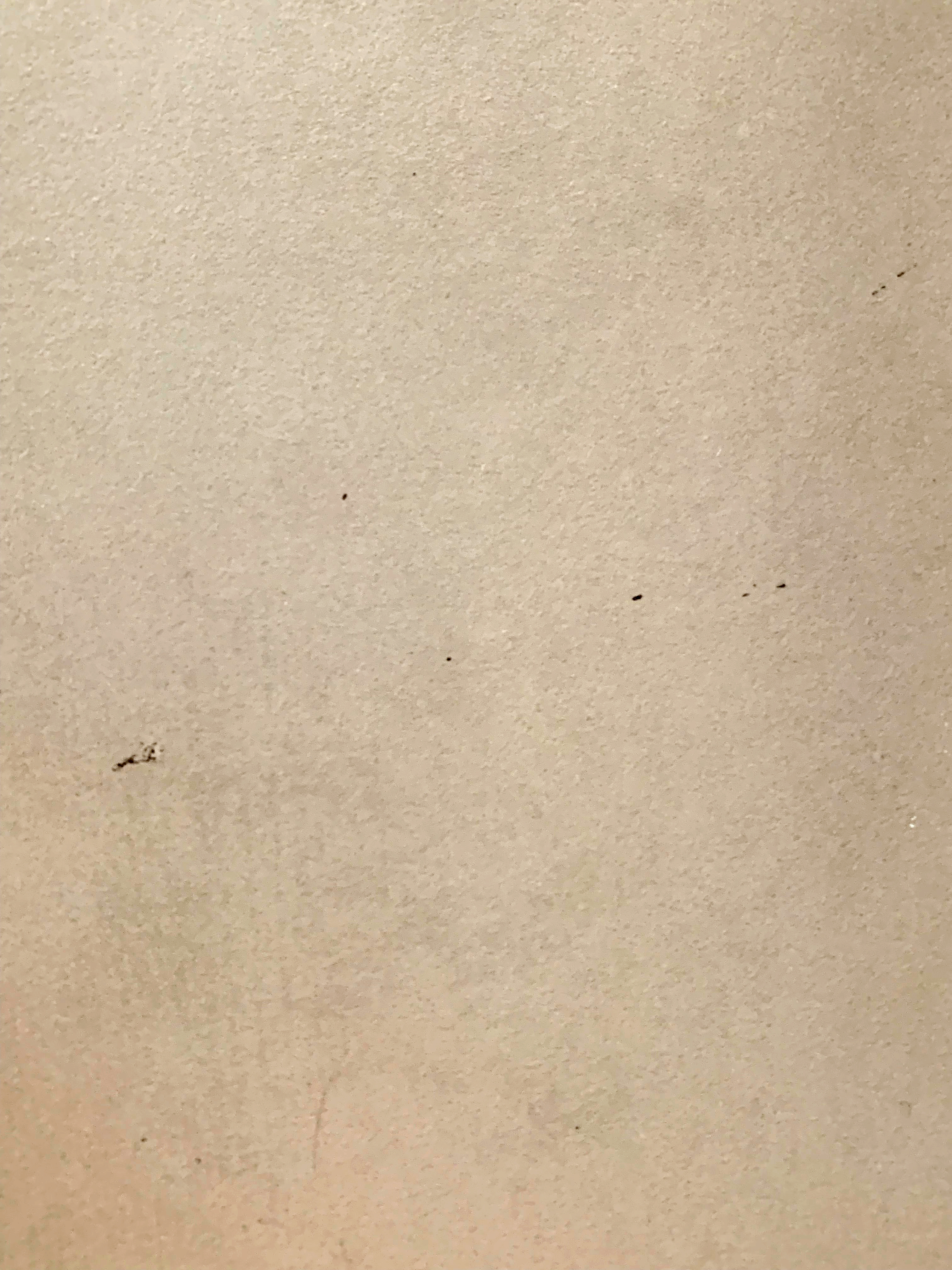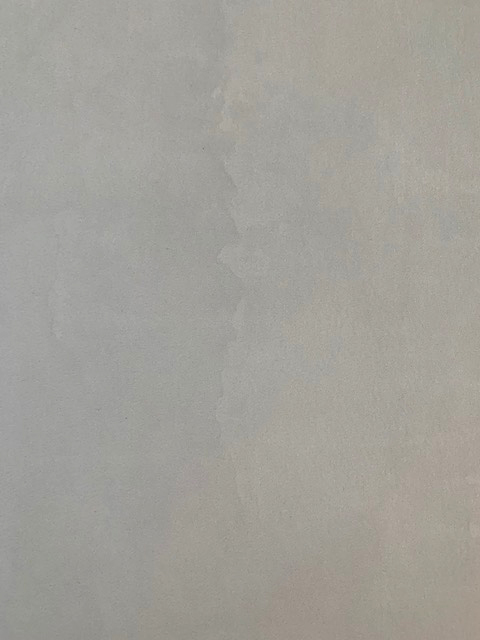 The opposition had made their original offer based on a $7.00 Sq. Ft. removal and installation price of only 2200 SF, and for regular tile. Ours was 3000SF plus baseboard, and it is a 24x24" tile. The prices we got were substantially more. Our attorney got the name of their installer and I called to see if it could be done at that price. Nope. Not a chance. Their quote came back right where the quotes were that I got. So their offer was bogus.
This whole experience has been extrodinarily difficult both emotionally and financially.
The opposition has stated that they will paint the picture that we have been unreasonable, that I am a "difficult" person, and that I would not negotiate in good faith. Really? Does my time line of all that I did not indicate that I did everything I could to resolve this before bringing in an attorney? They have forced us into this situation.
We were contact by our attorney October 24, 2020, saying that they now want me to spend money to do a meeting with a negotiator. The purpose would be basically to talk us down to taking this settlement they offered that at the end of the day would net us over $15,000 in the hole. Yup, a negative $15,000. And that meeting would cost us for that person's fee.
After struggling with this for several days, we have decided to take it to trial. Our attorney has suggested that this could cost us over $100,000. Is that fair? No. But it is our legal system, it's not a "justice" system. We are putting our all in to this. I want to believe at the end of the day that those on the jury will see the hell these companies have put us through, acknowledge the inspection reports, and award us our replacement costs and attorney fees.
The purpose of the Consumer Fraud Act is remedial – i.e. it is intended to provide a remedy for injured consumers who are often times the victims of disproportionate bargaining power.
Under the statute, violators are liable for a consumer's actual damages, as well as punitive damages. In addition, violators whose conduct is found to have been willful may be subject to civil penalties of up to ten thousand dollars per violation. See A.R.S. 44-1531(A)
We have not asked for punitive damages. Should we? Would you?
I am looking for your support moving forward. This is going to be a fight. If you have done business with ProSource or Monterey tile and had issues or were dealt with unjustly, please let me know. Also, if you feel we have been unjustly served and would like to protect others from going through the same thing,
please share this
. I personally don't think big corporations should be able to run individual families into financial ruin because they have the means to do so.
Update: Nov. 11, 2020:
So my attorney just forwarded an email to me from the attorney from Monterey Tile. "Please tell you clients to remove these negative posts on Facebook asap (and to stop posting about Monterrey - period). Please also provide confirmation to me by Monday that these posts have been removed, or we're going to counterclaim for liable. This neither helps their cause nor aids them in appearing "reasonable". Quite the contrary. "
It is my understanding that libel only applies when it is not true. So I am wondering why it is okay for Monterey to threaten the well being of my home and my financial situation with not making this right, which gives us no alternative to litigate, but it is not okay for me to share my experience about this. Journaling this experience, stating facts, has helped me mitigate the stress this company has put me through. What would you do?
Jan 20, 2022 Update
I have not posted to this site in over a year to update the status. This is because we were in ongoing negotiations to settle the suit. Also, they were threatening to sue me for slander, even though everything I am posting is the truth. That is a tactic to cost us more legal fees.So here is the update: The court required us to have a mandatory arbitration hearing prior to trial. We did so, and while we were not happy with the way things were going, our attorney suggested we settle. We signed a settlement agreement, and the opposing council was to send the final agreement to us for signatures. When we received it, we did not agree to the additional terms that had been added to the agreement. We went back and forth with this for months, and they wouldn't budge on the issues. Per the agreement, if there were disputes, it was to go to the Judge pro Tempor for a final decision. That was a very quick Zoom meeting as the defendants, Monterey Tile and Landmark Tile have decided to not move forward stating that the case had been dismissed in the courts. No, our attorney, Tom Horne did not keep it active, which he should have. Despite requests from both us and the defendants, Tom Horne allowed it to be dismissed in the courts. Tom Horne told us we would have to file a suit to compel them to adhere to the agreement of arbitration, but also said that he would continue to charge us for that, even though it is his fault this has to happen. So ultimately, Landmark and Monterey are trying to get us to spend more now to take it back to the courts, which from the onset, we were told by an attorney that they felt they could just outspend us in this litigation.

Jan 18, 2023
Here we are, and another year has gone by. Our attorney, Tom Horne, agreed to appeal the decision by the court at his expense, due to his error. He lost the appeal. His plan now is to take it to the Supreme Court as he says it was a bad ruling, and that an arbitration agreement should be upheld. Mr. Horne ran for a political position on the school board, which he won, so he can no longer practice law. He has turned the case over to his wife, but said he would over see it. Time is going by, and my tile continues to break down. More divits appear and pop out. We definitely have a justice system, and not a legal system. This process is grueling. Should we loose at the Supreme Court, we may be having to start from square one with a new claim. All this, because Landmark Tile would not be ethical and uphold the agreement, choosing a technicality to get out. Heck, they shouldn't have sold me defective tile to begin with.

In my opinion, this is the most unethical group of people. Does anyone really think it is okay to buy defective tile, and then have it cost them over 60G to defend their case? Does anyone think it is appropriate for these companies to walk from their responsibilities?



Questions or comments, like stories from these companies?
Email us at defectivetile@gmail.com
Check out our Facebook pages: ProSource Defective Tile, Monterey Defective Tile & Landmark Defective Tile.